Posts tagged
thy
1
Mainly known as 'La polizia chiede aiuto'.
Plot: Police investigate apparent suicide of teen girl and uncover details of a teenage prostitution racket. They go on the hunt for a motorcycle riding killer.
Review: Now this was a creepy film to watch, especially the parts with the young girls from the high school with the killer. Originally an Italian flick I've only got to see this dubbed in English recently (and  I hate dubs!).
The girls here actually look like real schoolgirls, but don't that play on your mind, they actually run an underground prostitution ring (that involves one of the investigator's daughters). Weird stuff that only the Italian's can pull off.
Director Massimo Dallamano does his best from the screenplay (co-wrote it) and there are some Argento Galileo moments but the timing just sets it off tad, not saying they're bad but watch an Dario Argento flick to get an idea.
The black clad biker is a stand-out in this as you don't really get 'killer bikers' in films nowadays. Plus he can out-run anyone so why not bomb him instead?
There is a great bike-car chase scene that's sped up just that bit too much and you immediately catch on, hilarious to say the least.
Yes I know, strange cover, but what do you expect from the Euro-Trash of the 70′s? Speaking of that I'll have a lot more of these watched and reviewed so look out for them.
Shameless have done a great job on the print and dub but I would have preferred the original language with English subtitles – but this did the job fine.
Thanks to xploitedcinema for the trailer (via ebay).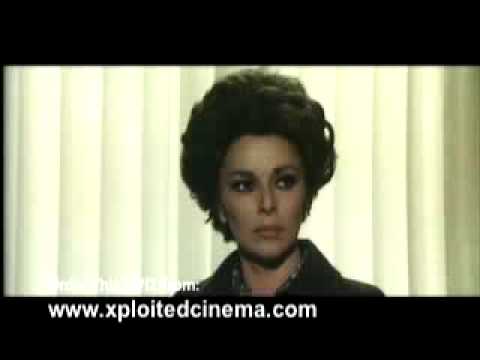 Links
Rating: 3.0/5 (1 vote cast)