Posts tagged
texas
3
Plot: A California couple and a survivalist encounter the cannibal family.
Review: First off – robotic hand rocks.
So we've got more of the so-called 'Leatherface' killing as the story tells us at the start, pretty good story I thought. We end up at a site with a few police cars and two guys in silver suits taking body parts out of holes in the ground, the main characters pass the 'Last Chance 10 Miles Ahead' and squish some poor animal in the process.
Alfredo the town looney pops up saying to poor Michelle "I'll service you real good" and has a mean attitude towards women by the looks of it. By the way what's one of the rules of being at a freaky gas station in the middle of no-where? Never visit the damn toilets!
Cowboys route? Nice name for a road.
Aw man the immortal word "It's armageddon baby" while that looney shoots into the sky – followed by a 4×4 truck that looks like it's covered in the flesh at the front…groovy! We have the usual chase scene but this time a damn Dog gets thrown at the window and they slow down with no sign of the killers in sight. Freaky stuff.
Now we see sight of one of the killers, wait no it's Leatherface! Run that chainsaw you bitch! Run it!! Shit he's down! Wait no, and he rips the boot off as the car escapes. Holy shit that was class.
Sweet one of my favourite seuqel/b-movie characters pops up; and damn if I can remember his name at this point. He's the dude who helps Benny when he crashes the damn car. Anyway he gives them painkillers to help and walks off to meet the strange guy with the metal flare hand haha. Damn Benny what an arsenal you have (weaponry), pity Leatherface shows up and we get a fight off!
What's going on? Never trust a psycho girl in the woods. Oh and swing spike gates? Nice touch.
I like this Leatherface character now as he seems to have no emotion and just walks away after a kill. Also just seem to keep coming and coming at you.
Ahh I won't spoil anything for anyone who hasn't seen it so I'll tread lightly on this part.
The Family House is up next with a wee bitch of a girl and ol' Mr Cowboy from the start. The doll she has is pretty neat as well (if anyone know where to get one please do contact me).
Some good violence with the nailing of girl to the chair and the Granpa even shows up. Electric voice Mother! Best one yet I think. That looney Alfredo is part of the Family as well, what else could he do anyway? Least he's a bit normal now – well with the way he talks…
Ken Foree yes that's him! One of my favourite actors.
Leatherface listens to music, sweet or 'Junior as he's called. Ah now NICE FUCKING CHAINSAW – Gold and Silver nice.
What's actually a bit disturbing about this installment is LM himself when he plays with that electronic machine with the Clown guessing game on it, freaks me out a bit anyway.
There's a nice twist here that I won't give away but it's an instalment well worth watching in the Texas Chainsaw Massace series.
Two letters KEN FOREE bullet spree on and resulting fight really gets you pumped for the rest of the film.
What follows is a good forest chase in the dead of night with that chainsaw stll buzzing in the background – pity when Michelle falls in the water it's actually the dumping pit for corpses.
Anyway enjoy the flick and I highly doubt you'll be disappointed.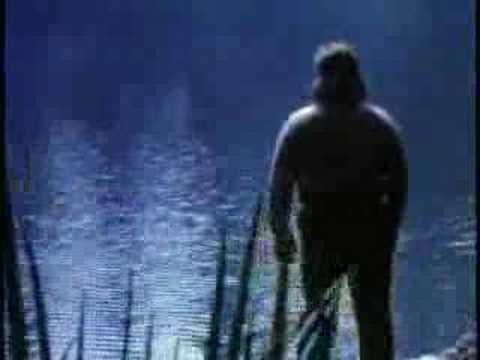 Links
imdb – wikipedia – TexasChainsawMassacreUK
Rating: 4.0/5 (1 vote cast)