Posts tagged
apparitions
0
Right so I booked the films that I'm going to see in belfast in the week or so leading up to Halloween (check other posts to get caught up). Reserved tickets for 'The Blithe Spirit' (1945) – 'The Blair Witch Project' (1999) – 'Ringu' (1998). How cool will this be
Check out all the films showing here.
Rating: 0.0/5 (0 votes cast)
0
I'll be booking into watch this at the 'Apparitions' event at the Queens Film Theatre, and here's the trailer for it: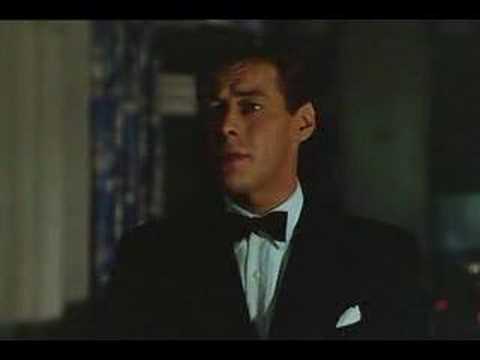 Ignore the start, just that 'Technicolor' happy-go-lucky intro that made my think 'damn is this it' – but keep watching.
Rating: 0.0/5 (0 votes cast)
0
As I was in the bank today I picked up a catalogue of all things happening in belfast over the next month or two and was surprised to see multiple horror (yes, horror!) films being shown at the Queens Film Theatre.
Check all the October showing here.
Of them all I'd definitely like to see:
Date: 22/10/11 @ 4PM
A very different take on the ghost story, Blithe Spirit was adapted from Noel Coward's play of the same name and directed by the great David Lean.
Full of Coward's customary wit, the film stars Rex Harrison as novelist Charles Condomine. When Charles decides to hold a seance at home, hosted by the eccentric medium Madame Arcati (the wonderful Margaret Rutherford) the ghost of his ex-wife Elvira is conjured up, something his current (and very much alive) wife Ruth is none too happy about…
Date: 24/10/11 9.15PM
A genuinely scary adaptation of Shirley Jackson's novel, The Haunting of Hill House.
Focusing on a group of paranormal investigators who are staying in the house in a bid to uncover its secrets, The Haunting evokes a creeping sense of terror and has one of cinema's scariest moments ever. Martin Scorsese rated it his number one scary film and who are we to disagree?
The Blair Witch Project – Would love to see the audience's reactions since it was released.
Date: 25/10/11 9.15PM
By playing on our innate fear of the unknown, The Blair Witch Project continues to inspire fear and provides proof that it doesn't take a blockbuster budget to make a truly terrifying horror film.
Ringu – (This is a cert)
Date: 27/10/11 9.15PM
A grainy, enigmatic videotape has the power to kill people seven days after they watch it.
Fans of the US remake will find a less elaborate storyline and more primal fear in the original version; the basic plot, however, still has a worried reporter (Nanako Matsushima) tracking down the meaning of the video–and, having watched it herself, she has only a week to work it out.
There are quite a few more but these are the ones I'd certainly check out. These all take place in the same venue so I'll be doing an article on how it goes (audience reactions, images from the event etc.)
Rating: 0.0/5 (0 votes cast)